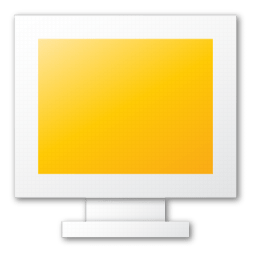 If you want to offer your clients a own Web Analytics Software or just want to use Stetic with your own brand, then our White-Label feature is the right choice.
Since 2004, Stetic offers Web Analytics in Real-time with many features, which you can sell as your own product. Use your own logo, own colors, a own product name and your own domain. Everything can be configured within seconds in your Stetic account.


How can I use the white label analytics?
The White-label feature can be used with all plans above "Business-Basic".
The settings for this can be found in your account under the item "White label".
What can be adjusted at all?
The following settings can be adjusted in your Stetic account.
| | |
| --- | --- |
| Product name | Give your web analytics a own name, which is used in the software and all emails instead of Stetic. |
| Logo | Upload your own logo in PNG, JPEG, or GIF format. This logo is displayed in the entire statistics and in emails. |
| Domain | Use your own domain name (Ex. stats.yourdomain.xy or www.statsdomain.xy) by simply change the CNAME record of your domain to our servers. |
| Subdomain | If you not want to use a own domain you can simply choose a subdomain from getwebstats.com. |
| Color scheme | Choose one of 12 different color schemes that fits to your needs. Hereby you can change the color behind the logo in the header and the link color. |
| Login CSS | Change the design of the login page using custom CSS. |
How can i offer Stetic to my customers, what is the procedure?
If you want a own domain name, please change the CNAME record of your domain to getwebstats.com by using a web interface or a contact from your domain registrar or webhosting provider.
In your account under "White label", customize the settings for name, subdomain, domain name, logo and colors.
Now you can use Stetic with your own domain or subdomain.
If you still didn't do it, create the projects for your clients in project management and include the tracking code on your customers website.
Give your customers access to the analytics by creating a new user in the user management and grant access to each project.
Share the new white-label domain and the access data to your customers.
Send your customers an invoice, with prices that you decide.
Can HTTPS (SSL) used in the white label?
By default, it is not possible to view the white-label statistics over a secure HTTPS connection, because a subdomain or a own domain is used for every White label. The disadvantage is, that all data send from your browser to our servers is unencrypted and that your White-label domain is shown in the referrers when you click on links in your statistics.
For a one-time setup fee of 149,- EUR (excl. 19% VAT) we will order and install your own SSL certificate for your white label domain. Keep in mind that the domain name cannot be changed during the lifetime of the certificate of one year.
Can the tracking be done over the White-label domain?
This is not possible yet.