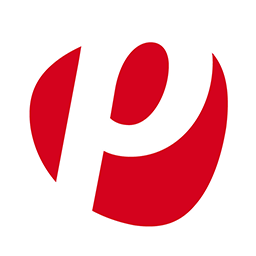 If you have an online store and use plentymarkets as shop software, the following manual can help you to easily integrate Stetic in plentymarkets.
Installation in a few steps
1

Log in to Stetic

Loggen Sie sich in Stetic ein und gehen Sie in die Einstellungen Ihres Projektes unter "Aktuelles Projekt > Einstellungen".
Die Daten, die Sie hier sehen, benötigen Sie für die Installation bzw. Integration.
2

Install Tracking Code

In our plentymarkets admin please navigate to CMS > Webdesign and open the following templates and integrate the following tracking code:
Layout > PageDesign > PageDesignContent
Layout > PageDesign > PageDesignCheckout
Layout > PageDesign > PageDesignMyAccount
Layout > PageDesign > PageDesignCustom3
To start the tracking, please paste the following snippet just before the closing head tag </head> in each of the following templates.
3

Integrate Shopping cart Tracking

To track when a user adds an product to you shopping cart, please add the following tracking code in your plentymarkets admin under CMS > Webdesign to the template Layout > ItemView > ItemViewItemToBasketConfirmationOverlay at the very end.
<script type="text/javascript">
window.stetic.track('basket', {
  product:{
    id: '$ID',
    name: '$Name[1]',
    category: ['$CategoryName[Level1]', '$CategoryName[Level2]'],
    quantity: 1,
    price: $PriceDecimalSeparatorDot
  }
});
</script>
4

Integrate Ordering process Tracking

To track orders in your plentymarkets shop, please add the following tracking code in your plentymarkets admin under CMS > Webdesign at the very end into the respective template:

1. Layout > Bestellvorgang > Bestellbestätigung > Bestellbestätigung > Text vor
<script type="text/javascript">
window.stetic.track('order', {
  id: '$OrderID',
  shipping: {
    type: '$ShippingProvider',
    amount: '$ShippingCostsGrossDot'
  }, 
  payment: {
    type: '$PaymentMethod',
  },
  sub_total: '$ItemAmountGrossDot',
  total: '$TotalAmountGrossDot',
});
window.stetic.track('conversion', {category:'Bestellung', goal: 'Auftrag'});
</script>
2. Layout > Bestellvorgang > Kaufabwicklung > Kundenregistrierung > Text nach
<script type="text/javascript">
window.stetic.track('checkout_register');
</script>
3. Layout > Bestellvorgang > Kaufabwicklung > Login > Hinweistext Registrierung
<script type="text/javascript">
window.stetic.track('checkout_index');
</script>
4. Layout > Bestellvorgang > Kaufabwicklung > Rechnungsanschrift > Text nach
<script type="text/javascript">
window.stetic.track('checkout_billing');
</script>
5. Layout > Bestellvorgang > Kaufabwicklung > Lieferanschrift > Text nach
<script type="text/javascript">
window.stetic.track('checkout_shipping');
</script>
6. Layout > Bestellvorgang > Kaufabwicklung > Zahlungsart > Text nach
<script type="text/javascript">
window.stetic.track('checkout_payment');
</script>
7. Layout > Bestellvorgang > Kaufabwicklung > Versandart > Text nach
<script type="text/javascript">
window.stetic.track('checkout_shipping_method');
</script>
8. Layout > Bestellvorgang > Kaufabwicklung > Bestellübersicht > Hinweistext
<script type="text/javascript">
window.stetic.track('checkout_review');
</script>
5

Configure Events
In your project settings choose the item Events
In the left menu click on the cog icon bellow for the settings and choose Load Magento Events
6

Configure Funnels

Because 6-7 ordering steps are present in plentymarkets and a funnel can contain a maximum of 5 steps, it is necessary to create two funnels:
In Stetic from the left menu choose the item Funnel.
Please create a new Funnel with the following settings:



| | |
| --- | --- |
| Name: | Bestellvorgang 1 |
| 1. Schritt | "Start" - Event - ist gleich - "checkout_index" |
| 2. Schritt | "Rechnung" - Event - ist gleich - "checkout_billing" |
| 3. Schritt | "Zahlung" - Event - ist gleich - "checkout_payment" |
| 4. Schritt | "Versandart" - Event - ist gleich - "checkout_shipping_method" |
| 5. Schritt | "Übersicht" - Event - ist gleich - "checkout_review" |

Please create a new Funnel with the following settings:



| | |
| --- | --- |
| Name: | Bestellvorgang 2 |
| 1. Schritt | "Start" - Event - ist gleich - "checkout_index" |
| 2. Schritt | "Übersicht" - Event - ist gleich - "checkout_review" |
| 3. Schritt | "Bestellung" - Event - ist gleich - "order" |